Welcome to RTM Electrical...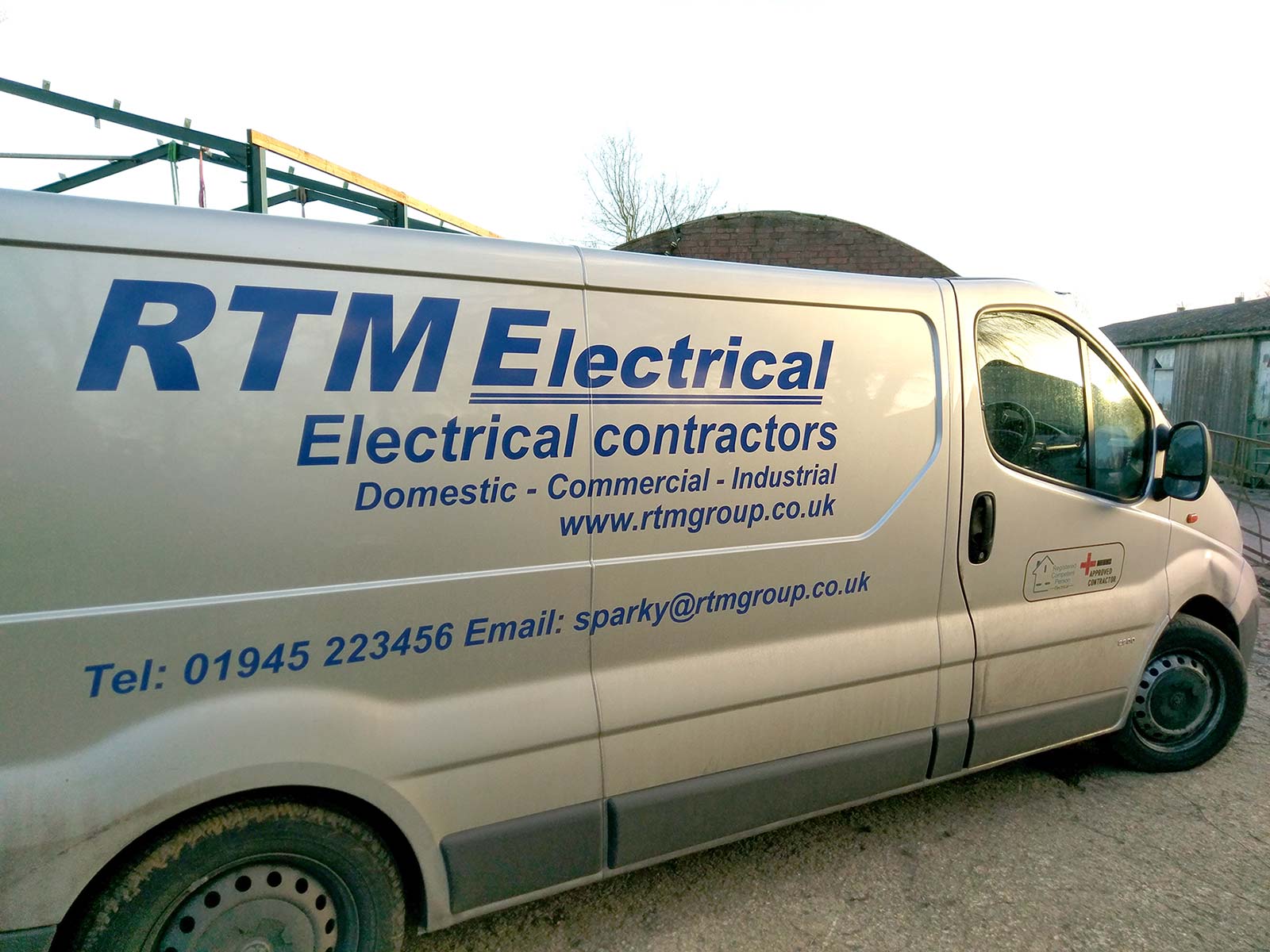 RTM Electrical, based between Wisbech and Spalding are a small family business of electricians and electrical contractors.
We have the knowledge, qualifications and expertise to take on any project, from a small scale domestic repair to a commercial or industrial large scale installation. Although we predominantly serve the local areas of Wisbech, Spalding, Holbeach, Long Sutton, Boston, Kings' Lynn and Peterborough, we have vast experience working alongside a trusted trading network of industry professionals and can work on a nationwide scale.
From initial brief, we can take a project from design, all the way up to completion and can also offer long tern maintenance contracts.
Our Mission
To provide the best possible service and value to our customers both private and corporate and by so doing, remain busy, efficient & profitable, rewarding our staff and investors. To lead the way, embracing the best of new technology and practices while retaining the best of the tried and tested methods.

Fully compliant...
We are regulated by Napit. You can therefore be rest assured that our work is backed by an independent warranty and that you are in safe hands. We can certificate our electrical work without the need for building control. If we fail to maintain the correct standards we lose this accreditation.
We are also affiliated with a number of industry recognised accreditors.